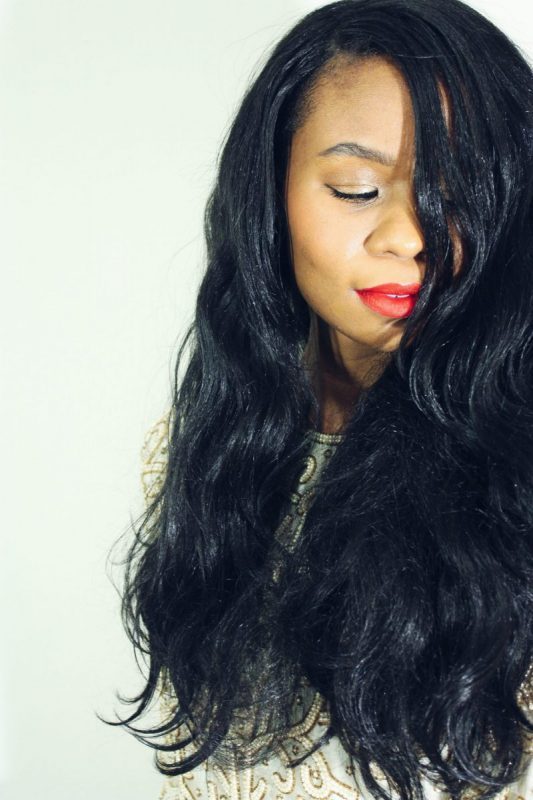 My First DIY Sew-In Weave
January 18, 2021
Has it been…thirteen years since my last sew-in? I can't trust my perception of time but that feels right. I've been a lot of places on my hair journey since then, some nicer than others but I stayed away from weaves mainly because I didn't have the money to pay someone nor did I have the skillset to do it myself. But there is one other factor: the longevity of a weave. After paying that kind of money and spending that kind of time there was no way I was taking it out before two months. Which posed two problems:
I get bored easily and like to change styles frequently within a two month time frame and,
I really hate washing my hair with one in.
With all that working against me what was I to do but give them up? That is until I learned how to cornrow my hair quickly and reliably, and the market place got wise and started making synthetic weaves I could actually get behind. When it dawned on me that I could now do this for myself I got a little excited. Well, a lot excited. (I've got a growing list of ideas for sew-in specific styles for when I need a break from my hair for longer than two weeks.)
The Process
I got myself a curved needle, hair weaving thread and net, a pack of hair, and a free evening. I cornrowed my hair and painstakingly sewed on the net. Old episodes of Girlfriends kept me company as I cussed and questioned if I should keep on, but I kept on. From freshly blown out hair to the last stitch it took five hours. An hour for the cornrows, another hour-ish for the net, and the last three for the wefts. Considering I was doing all this on myself I'm going to give my timing a rating of a solid "not bad". But, um, never again. My arms were on fire and it was past midnight by the time I finished. I was not pleased. I had hoped for three hours tops. How naive.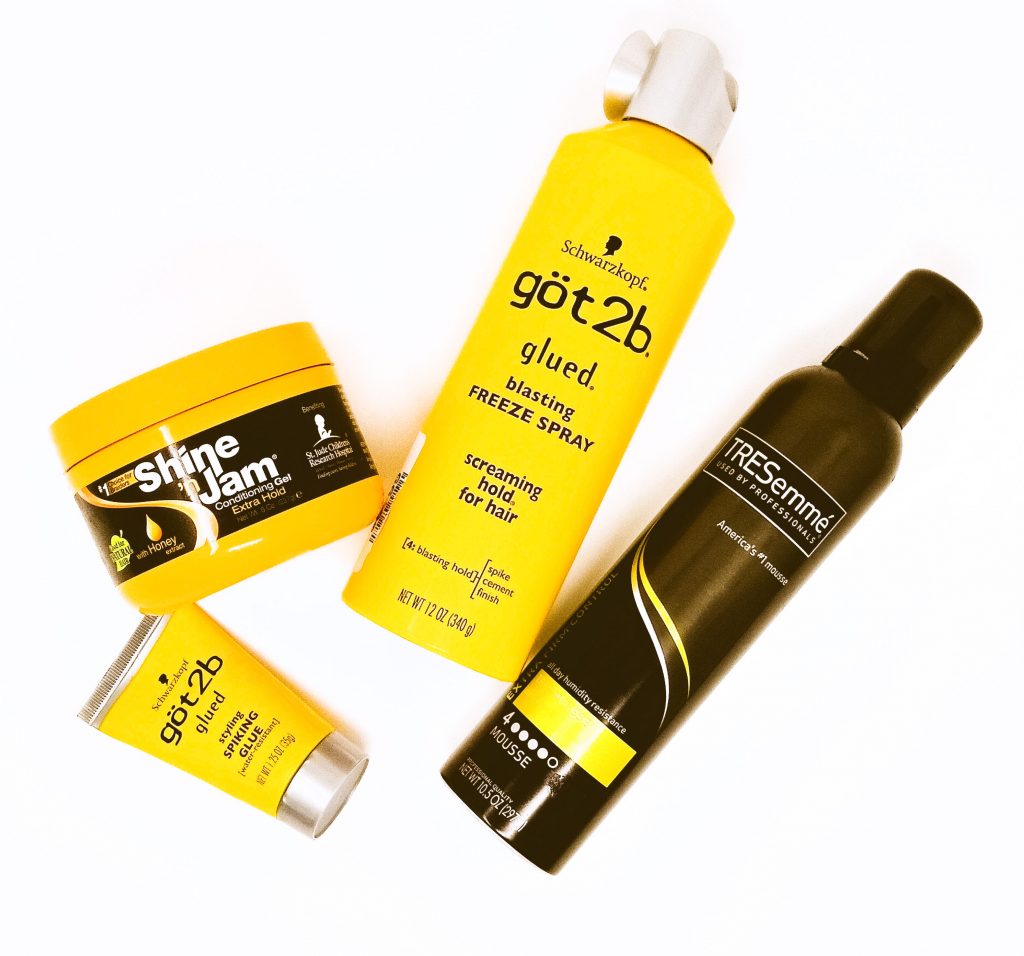 the dream team
göt2b gel and spray kept my lace down, shine 'n jam with a blast of freeze spray kept my edges in check (when I cared to do them), and tresemmé strong hold mousse helped tame flyaways and kept everything neat (when I felt like it)
It sent me musing ways to do this more quickly. I think I've stumbled onto something, but I'll report back after I try the matter with my birthday weave. Even with that time invested it certainly wasn't the longest I've spent on a hairstyle — not by far, but I've become more impatient with these sorts of things over time. That said, I've been grateful not having to deal with my hair day to day for the past four weeks. Long term protective styling is not without its cons but the day to day time savings is priceless.
How It Held Up
The particular fiber I used (I usually wear synthetic hair) was Organique. I really like it. The feel is very much like human hair and it heat styles beautifully. I used Shake N Go Synthetic Weave Body Wave 4 pcs 18/20/22″ with 4X4 Lace Closure. I want to snatch the same style up in a few other colors as well pick up a few bundles of blonde for customization. It got the job done and I paid about $35 for it at my local beauty supply shop.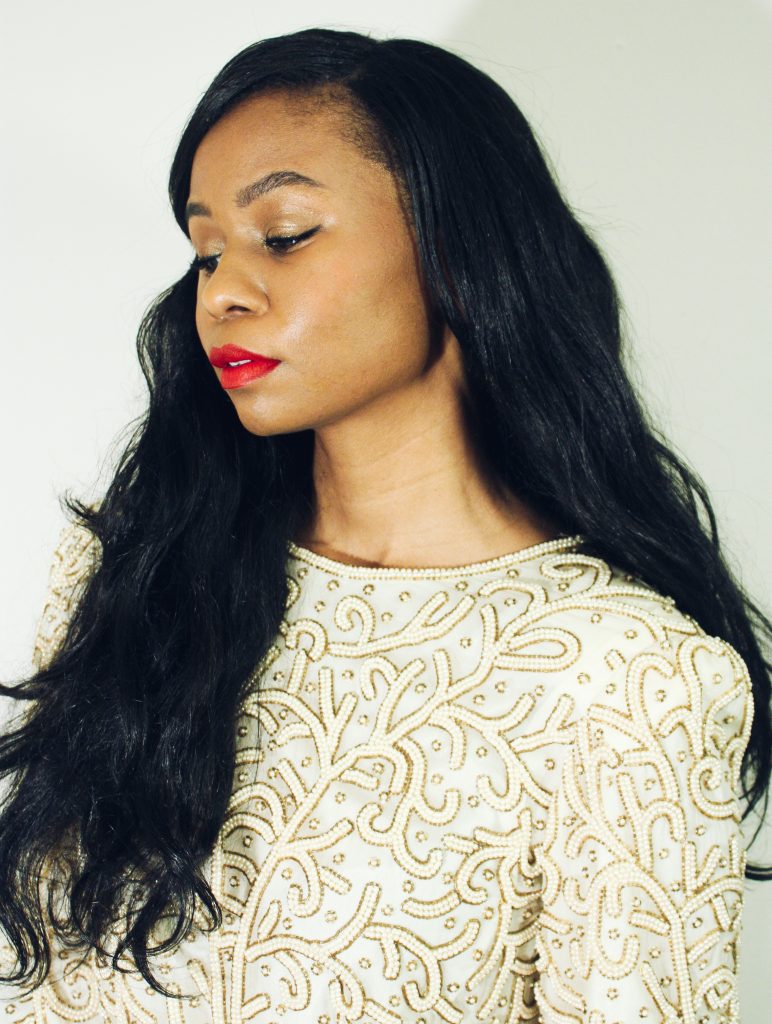 After four weeks, which was when all the pictures for this post were taken, it really held up. As you can see I'm wearing it with a side instead of a center part. With some careful attention to my hairline with gel and occasional styling with bobby pins, I think it looks pretty nice. After two weeks it needed some attention and by week three it was imperative I reset the curls to give them a more distinctive wave shape again. But can I tell you, I am not mad about it!
The Takedown
Now about the take down…Let me just say I'm grateful I used the net because otherwise I think I'd have chopped up all my actual hair and we cannot be having that. The take down was very quick compared to the installation, only thirty minutes, and I don't have any real complaints. After a good deep cleansing and conditioning I'll wear a phony pony for about a week and then I'm putting in my birthday weave. At least if everything goes according to plan I'll have a birthday weave to put in.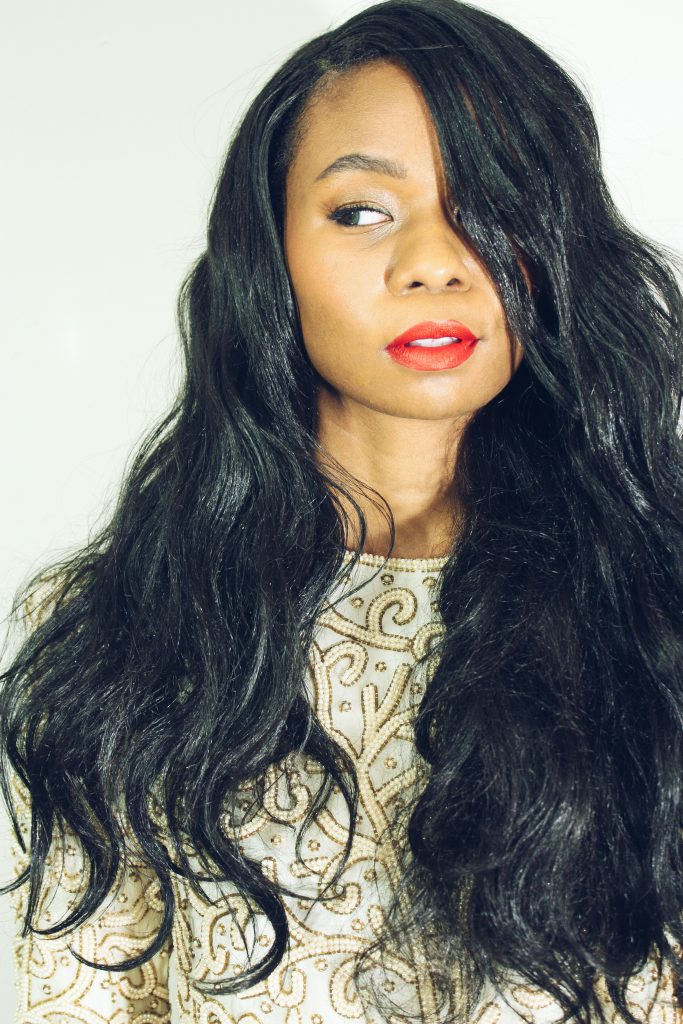 Are you doing your hair during quarantine? You doing sew-ins? I think my obsession with getting all the hair packs has helped keep my spirits up these last six months or so. Though no one sees anything unless I share it with the internet just doing my hair pleases me, you know? Let me know what you think and what you've been doing follicular wise lately in the comments or @ me on Twitter! I'll see you in the next one.
Truly,
Claire
You May Also Like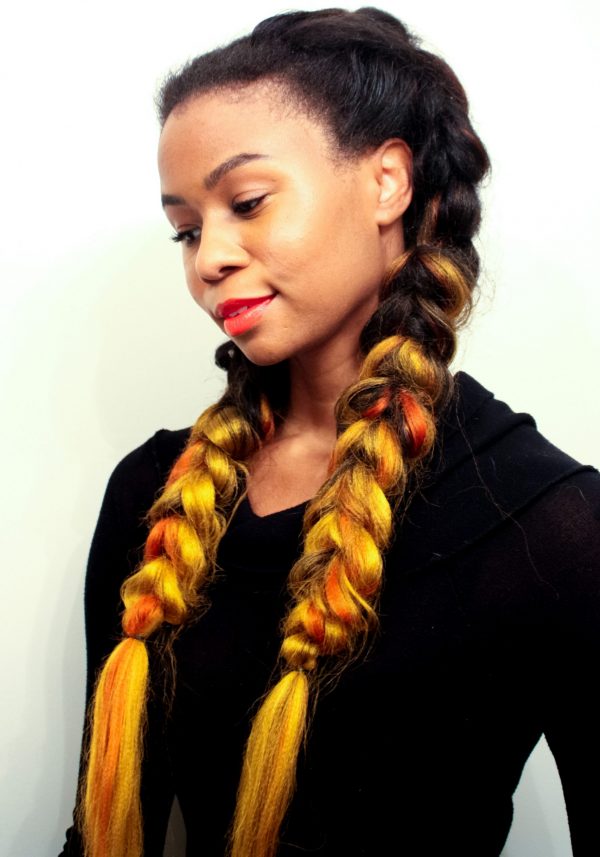 November 16, 2020