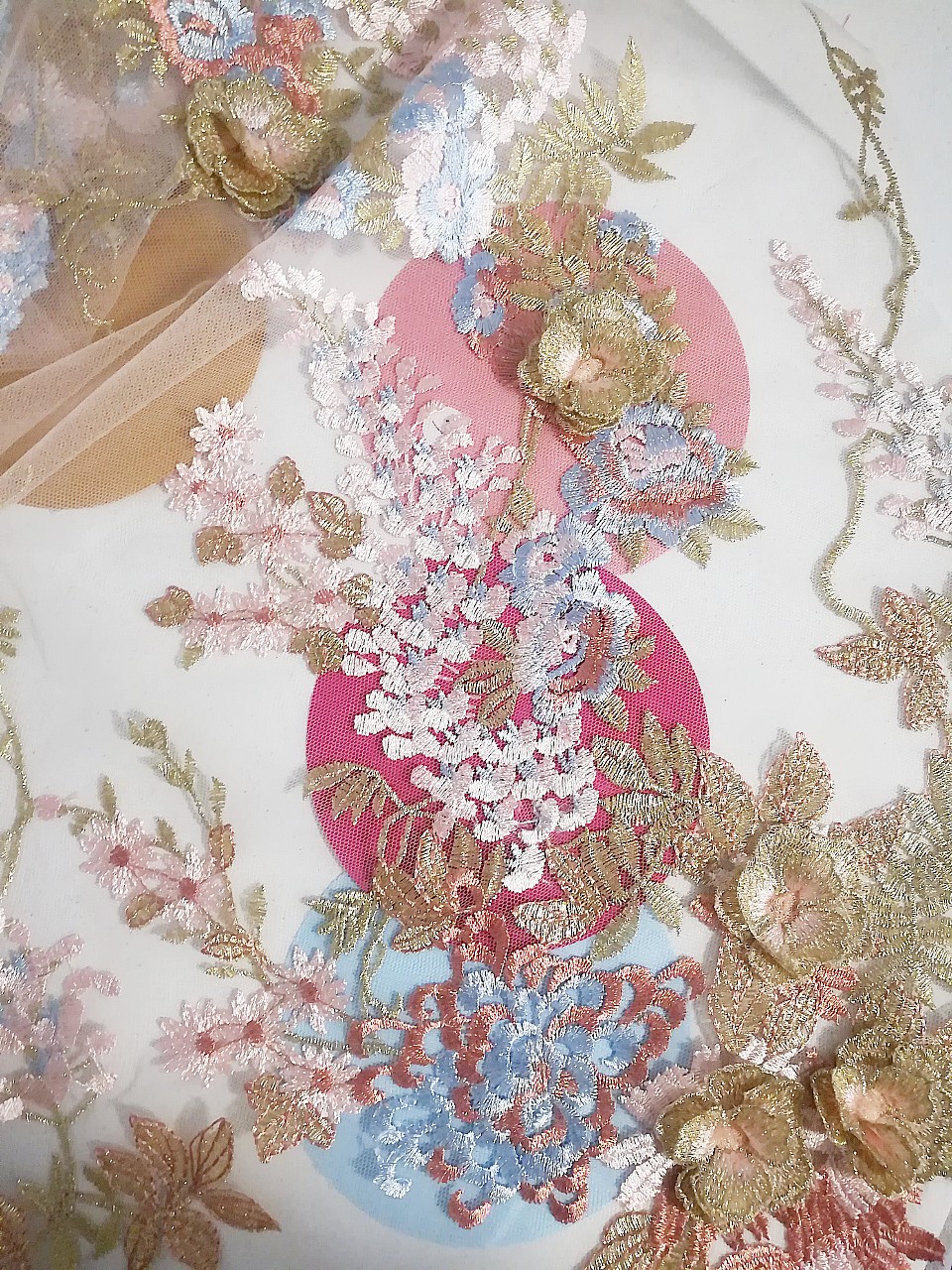 2020 Birthday Gown
March 30, 2020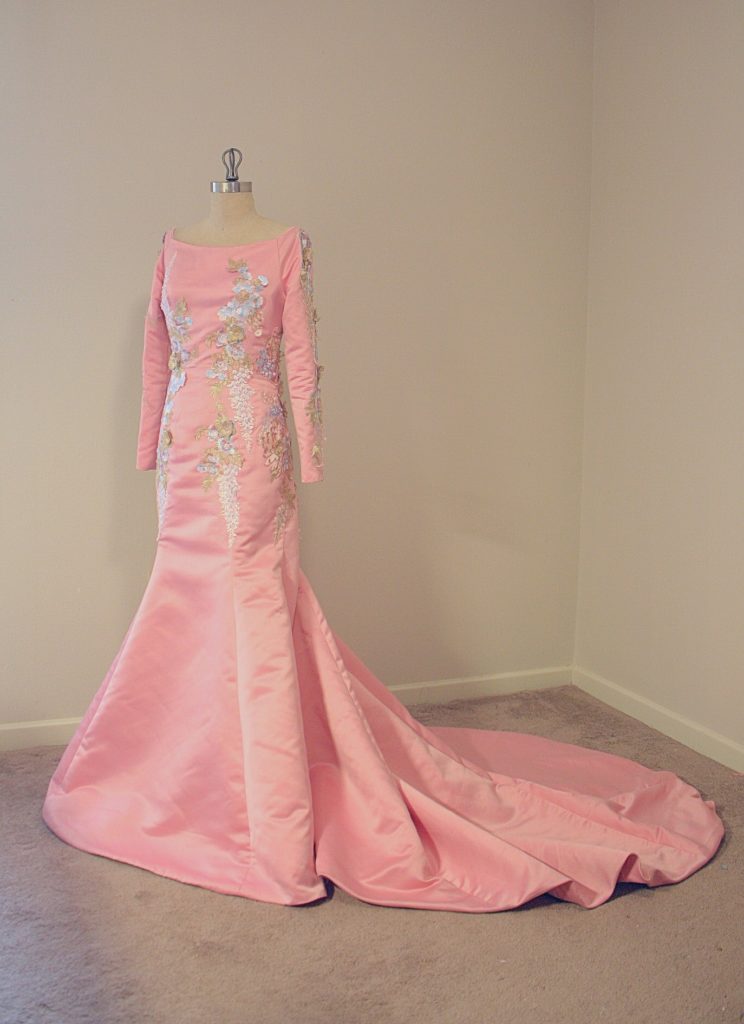 This year I turned 34 years old. Like most important events in my life I wanted to commemorate the occasion with something special. Other people make scrapbooks and write diaries, but I make clothes. My birthday is usually a time I'm very excited about. I am not shy about looking forward to it or celebrating loudly and ostentatiously on the day. About seven years ago I started the practice of making something new to wear to ring in the start of another year in life. It grew from doing a simple pair of pants to eventually birthday gowns. This is the third year I've made the attempt to create a bday gown and the third time I fell short of completing my vision because of poor time management time constraints. My vision for this gown isn't far off from what I imagined however, I am far less happier with the reality than I could have been… I also wanted to create a taffeta evening coat, evening bag, satin shoes, headdress, and jewelry, but those got scrapped due to supply issues and…poor time management.
Pattern and Materials
peau de soie (actually peau de polyester)
china silk (also polyester) for lining
The Process
I adapted McCalls 7865 for the design I had in mind. I was going to do a sketch but didn't really need one since the vision was so clear in my head. I added one foot to the front and side hems and three (feet shaping with a godet) to the existing 1 foot train on View D. I also lengthened the sleeves to be full length and widened the shoulders since I'm broader than the average woman. I sewed a faced hem (not pictured) that fully enclosed the interior of the gown. I want to redo this process and sew it by hand…or just do it for the next project that I want to face a hem when I'm not so short on time. For the applique instead of hand sewing I use fusible web. I would not typically use this method for this type of lace but time was of the essence.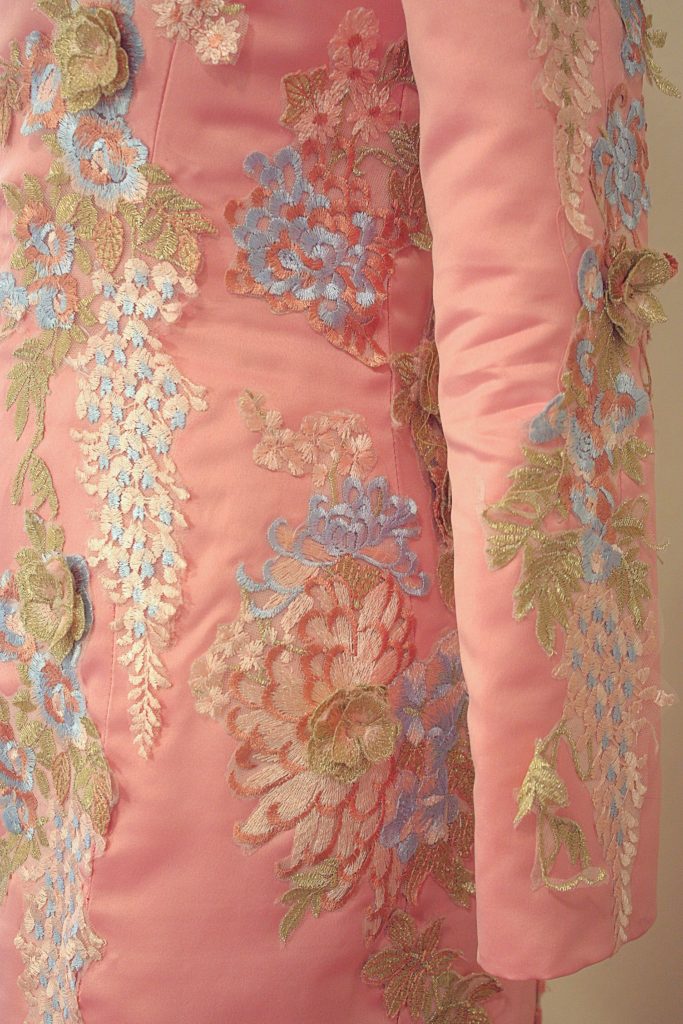 Analysis
Let me clear, I am not mad about what I pulled off at all but I do know it's not as good as what I'm capable of. Considering how my life has been before I started the gown and while I was making it, it's kind of a miracle I was able to do what I did. My biggest problem despite some annoyances I had with the applique and lining is that gown doesn't fit.

Laugh. Out. Loud. It doesn't fit! In my haste to get it done under a tight deadline I took faith in the measurements I've always had. I made sure the dress was long enough, but I didn't bother to check the fit beyond a quick tissue test. At the time I figured it'd be fine if a little snug. You know that feeling you get when you realize how wrong you are but it's too late to turn back? I stayed in that feeling for the remainder of the construction. I know better too. I know that if I'm unsure about measurements to cut bigger or at the very least add a bit more seam allowance to let out and take in what I need after the first test fit.

I relied on the assurance that my body measurements stayed pretty constant and that all I'd really need to do was a minor tweak here and there. I am not 22 years old anymore. My measurements are more variable than they've been since before I hit puberty. My bust is an inch bigger than I thought and my lower hip is two inches bigger than it used to be. I can get this dress on but it patently does not fit. I wasn't exactly surprised but I was frustrated at my arrogance. I know better and that is my fault.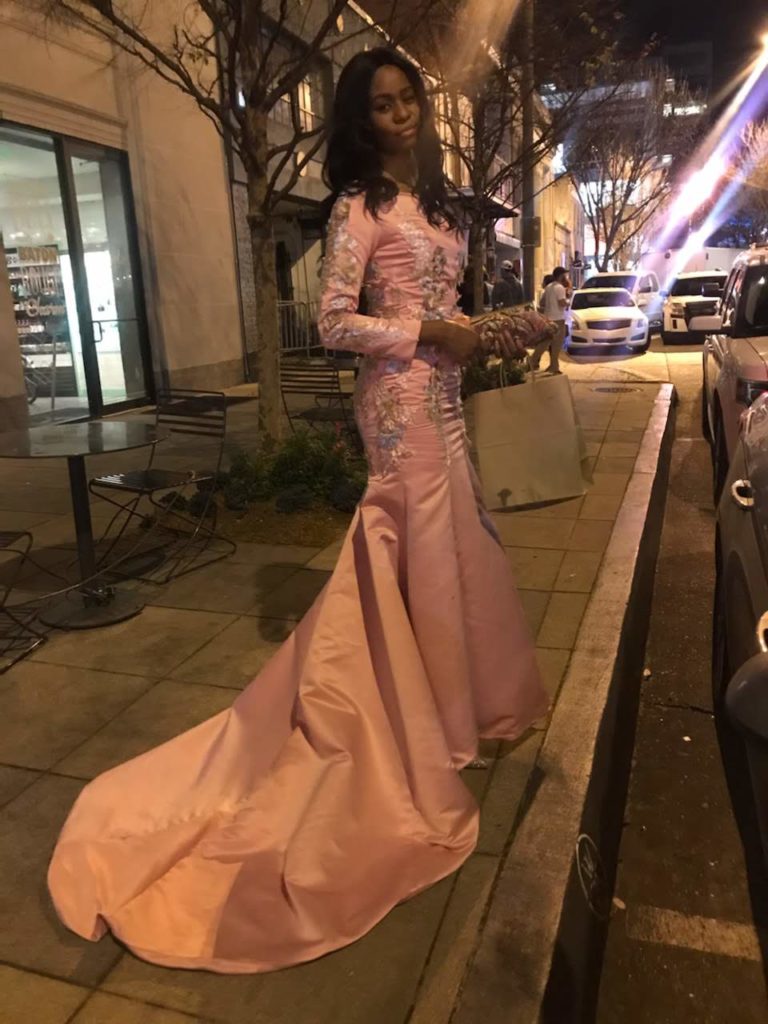 Ordinarily, I would go back and undo the lining to let out the seams and reapply the lace applique. I maybe maybe might do that. Why the hesitation when I know what will fix the issue? The way I applied the applique, in order to get what would take at least a month to do finished in less than a week, was to use double sided fusible web. This was absolutely not what I wanted to do. It was still incredibly time consuming and it meant that if I ever needed to make adjustments to the fit in the future that it'd be a serious process. If I had sewn on the applique I could just release one side over each seam and stitch it back in place once I finished making adjustments. Even though hand sewing was the only way to go for real longevity for the garment it meant I wasn't going to be able to finish it in time. I felt I had a difficult decision to make so I went with the attitude of "done is better than perfect" and chugged along.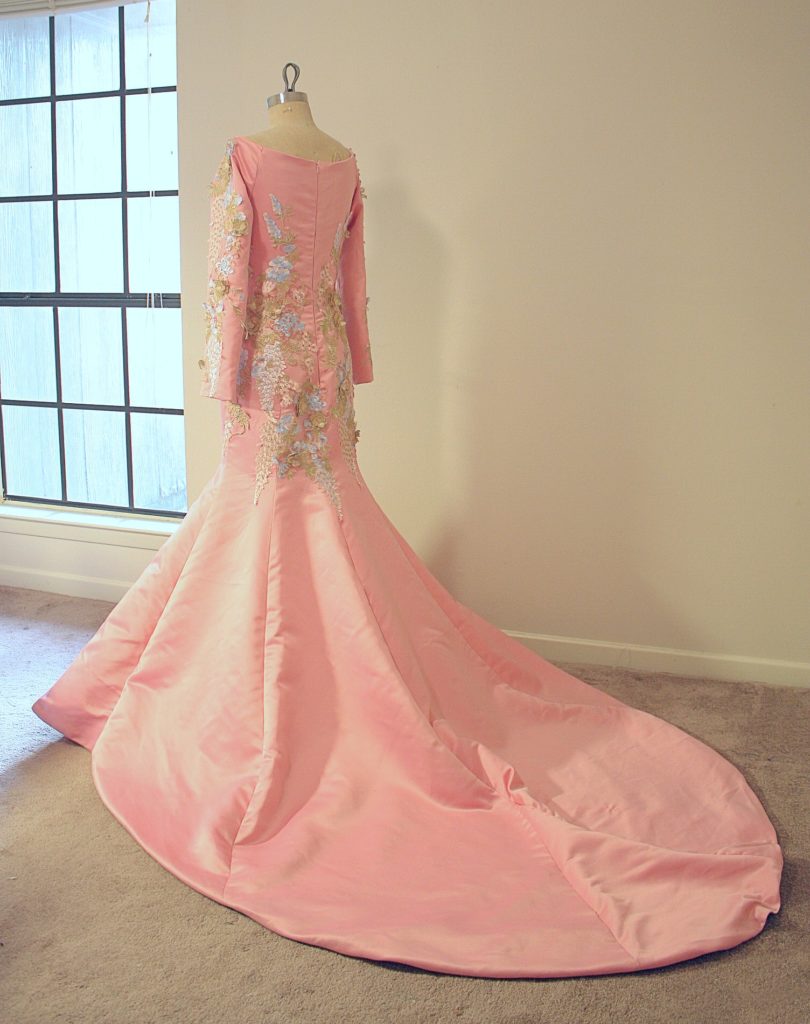 The truth is I still could carefully remove the applique (maybe still just on one side of the seam), undo the lining, let out the seams, press open the seams, painstakingly remove as much as possible any adhesive still left on the surface, reapply the applique with hand stitching, and then call it a day. I don't know if I care enough to do that though.

I'm not sure if I want to do any changes to the fit because I don't think I'll ever wear this dress again. Yet, I like the idea of having the option to wear it again and feel great in it. That's my ultimate goal with anything I make. It doesn't matter how beautiful it is if I don't feel beautiful and at ease wearing it. I may just go through the process for the sake of doing a job the right way. I'll probably feel a lot better about the gown if I do. I'll think on this.
♡
Have you ever created something that you knew could be so much better if you had the time? Have you, like I did here, let your overconfidence get in the way of making a truly successful project? Let me know in the comments. We can commiserate and learn from our mistakes together.
Truly,
Claire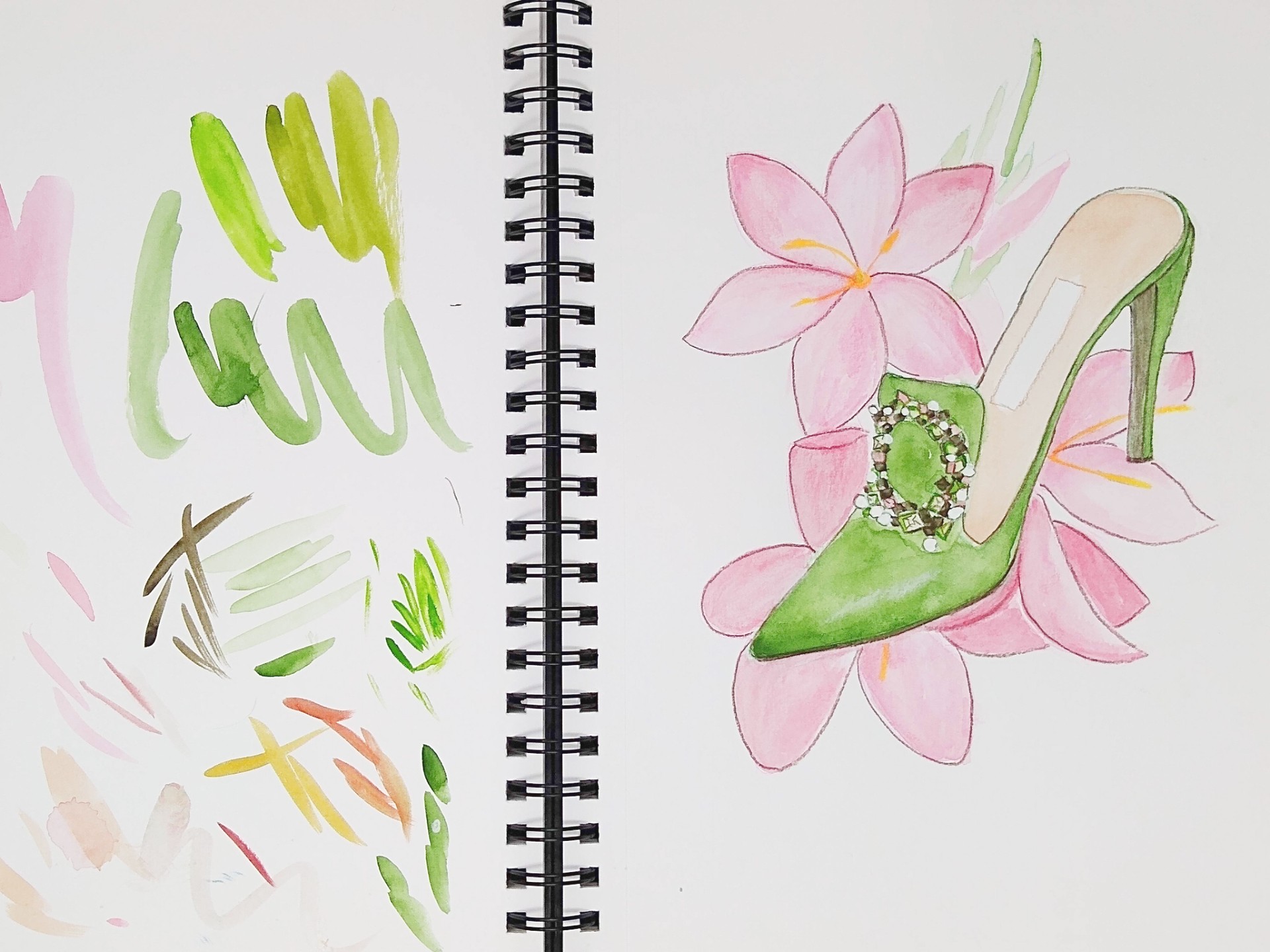 You May Also Like
October 13, 2023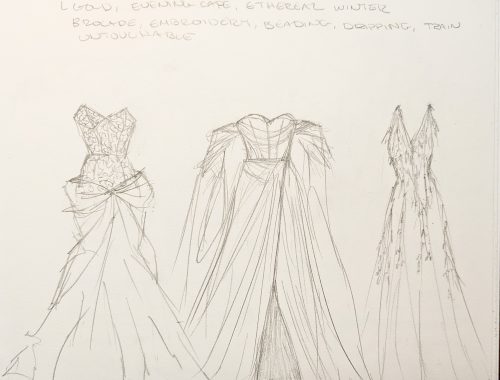 October 28, 2023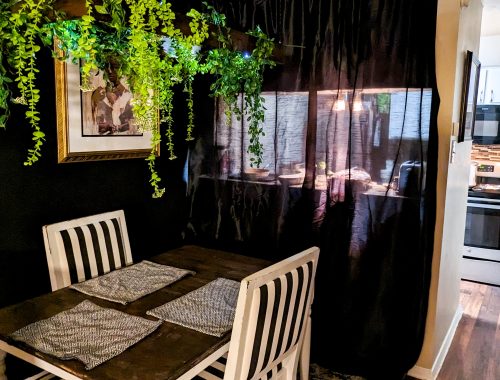 November 18, 2023