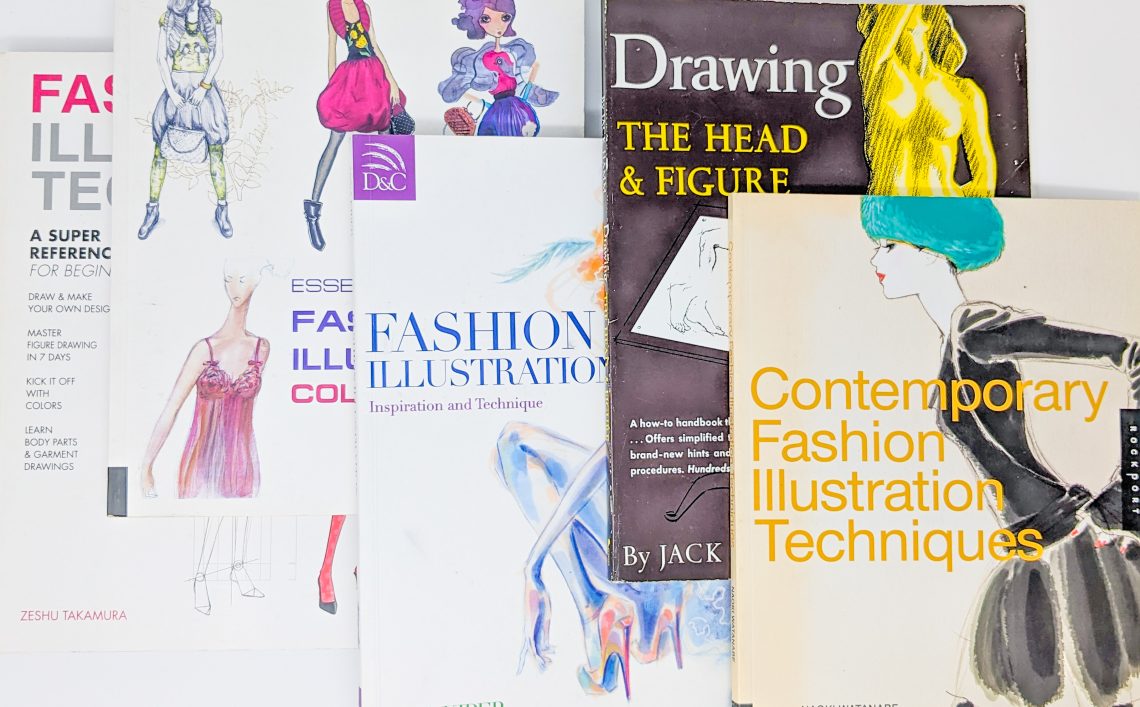 My Favorite Fashion Illustration Techniques Resources
November 10, 2023
Finding a solid resource for learning fashion illustration techniques specifically has been my quest for the Holy Grail since I was in middle school. There are thousands of books on drawing techniques and on working in specific mediums like watercolor, acrylic, oil pastels, etc. but I have yet to find a single resource that stands above the rest when it comes to fashion illustration techniques.
Illustration, to me, is treated like a hybrid between graphic and fine arts. To me it's all visual art but each serves a particular purpose. Fashion illustration I think is a bit amorphous. It can be more technical for use in developing garment designs for production or more abstract like those found in art galleries and fashion magazines. It's all fashion illustration.
The Problem With Fashion Illustration Books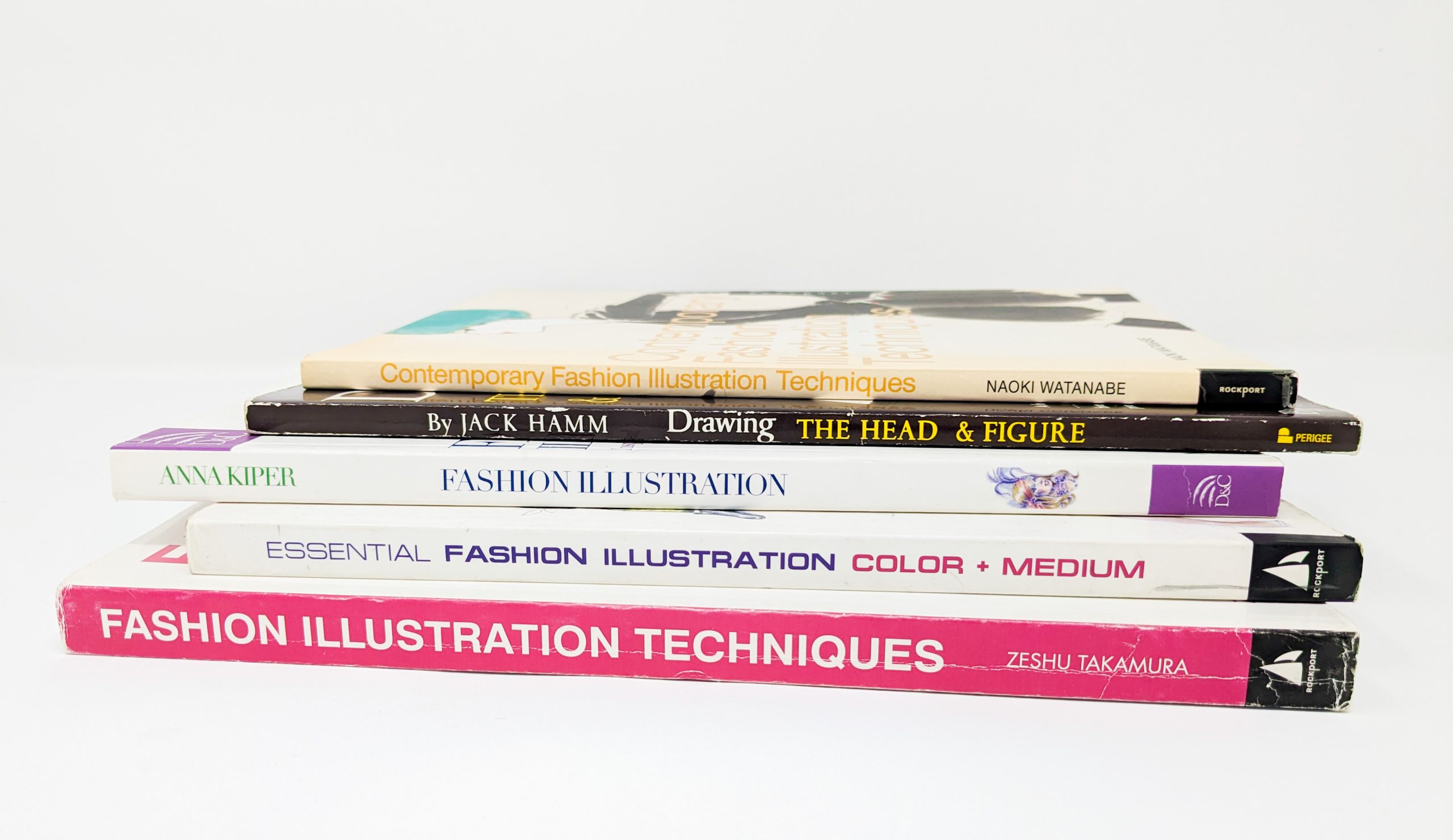 In design school, I was taught from the textbooks 9 Heads by Nancy Riegelman and Fashion Sketchbook by Bina Abling; which I believe are still the go to resources for most students in fashion design school in United States. They are great primers for understanding the proportions for a typical figure used in fashion illustration: an exaggerated slender body that embraces the most stereotypical of high fashion stereotypes. They both have a section on rendering color in marker and other mediums, but I find the color rendering sections lacking.
Too often fashion illustration techniques books are advertised as instructional but are actually more inspirational and lean toward being more of an artist's portfolio than a book about technique. Which isn't a bad thing. You can learn a lot by studying the work of other artists and we all should do that kind of study. My desire though, is a book that breaks down not only how to create the figure and draw clothing on it, but also goes in depth about rendering color with multiple mediums: skin tones, different facial features, hair types and styles, fabric patterns and the development of them (not just your plaid, stripes, and herringbone), and fabric textures. I want step by step methods that also challenge you to think about color play and composition.
What Could Make Fashion Illustration Books Better
So far the books that are closest to what I'm looking for available in English is Fashion Illustration Techniques by Zakeda Takamura and Contemporary Fashion Illustration Techniques by by Naoki Watanabe. Still, this book begins to wane when it comes to rendering in color. The more advanced techniques section is small, but at least gives a thorough step by step of the processes that are shown. I want a whole book like that one section. I've heard that Il Figurino di Moda by Fernando Burgo, Stefano Burgo, and Monica Burgo may be exactly what I'm looking for, written in Italian with English translation. It's on my wishlist.
What I find in all fashion illustration techniques books that I've come across so far is the lack of diversity of the figures: race, body type, age. If it isn't a young white woman it's going to be hard to find. It's not that there aren't books that have it. Modern Fashion Illustration Techniques by Holly Nichols is the best I've seen of what's out there when it comes to diverse ethnicities and body types. It's an exception that proves the rule but it lacks that step by step depth of techniques that I'm looking for – it's still a great book especially for those using alcohol markers as their medium. I've preordered it now that it's gone into its second printing.
Helpful Fashion Illustration Techniques Resources
It may be that I'll have to be the one to create the book I'm looking for and as my skills improve I just might! Below is a list of my favorite traditional medium fashion illustration techniques resources so far in no particular order. I'll keep adding to this list as I find resources that I find useful.
Books
Fashion Illustration Techniques by Zakeda Takamura
Modern Fashion Illustration Techniques by Holly Nichols
Fashion Sketchbook by Bina Abling
Essential Fashion Illustration Color + Medium by Rockport Publishers
Fashion Illustration Inspiration and Technique by Anna Kiper
Contemporary Fashion Illustration Techniques by Naoki Watanabe
Drawing the Head and Figure by Jack Hamm – not a fashion book but invaluable for understanding the human figure – severely lacks racial and ethnic diversity and has an illustration style popular in the 1950s and 60s
YouTube


You May Also Like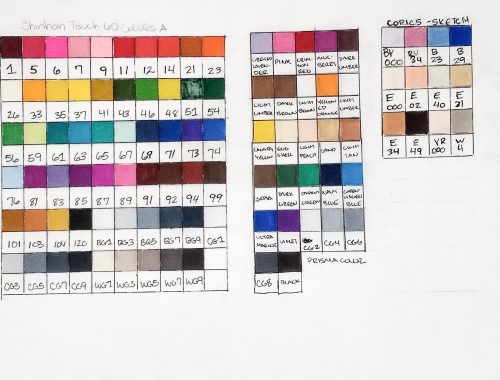 February 26, 2021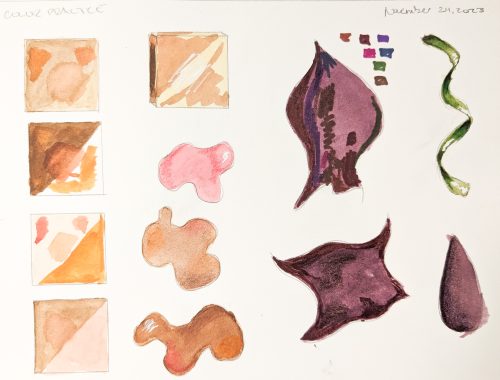 November 25, 2023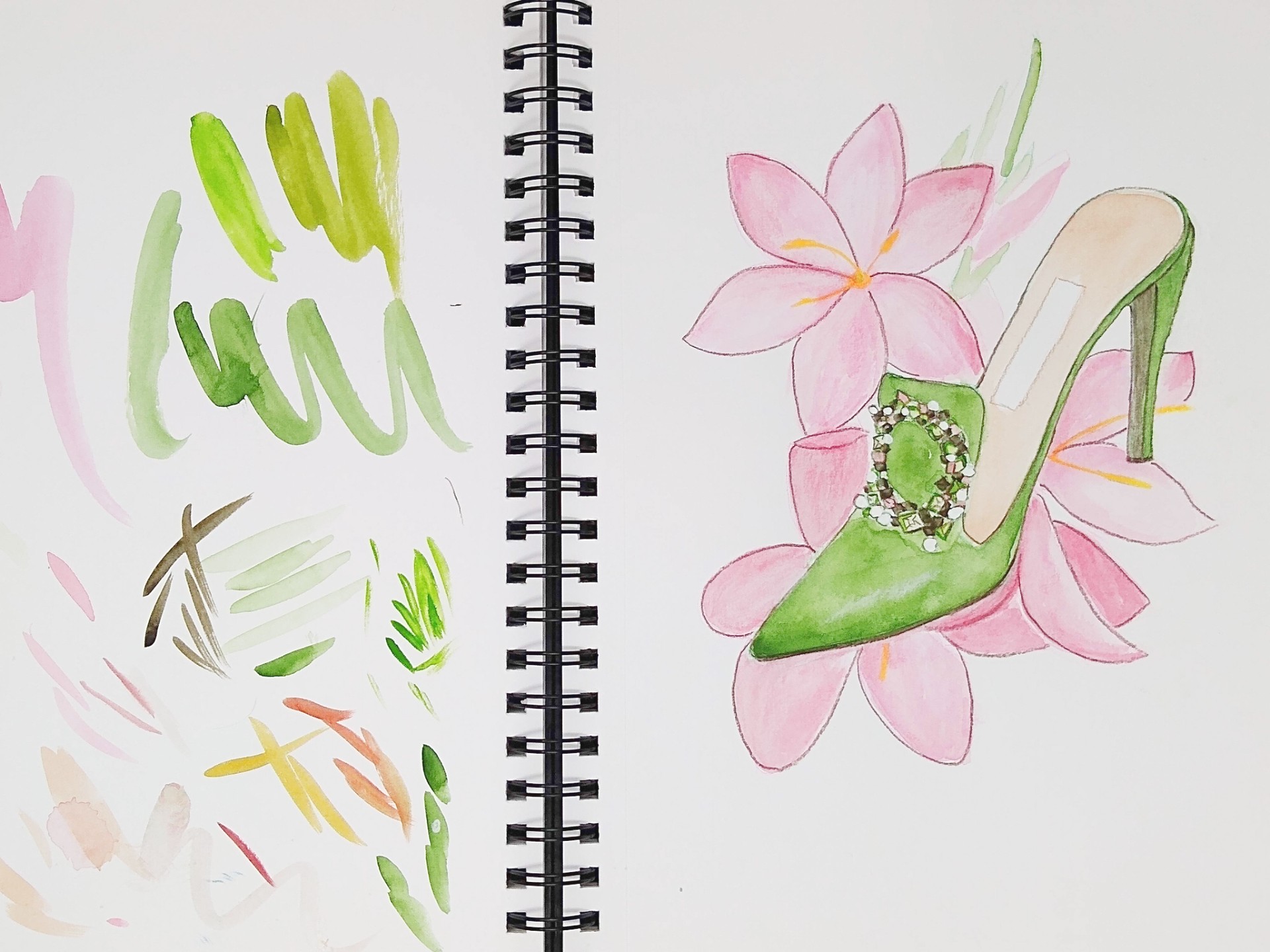 February 14, 2020