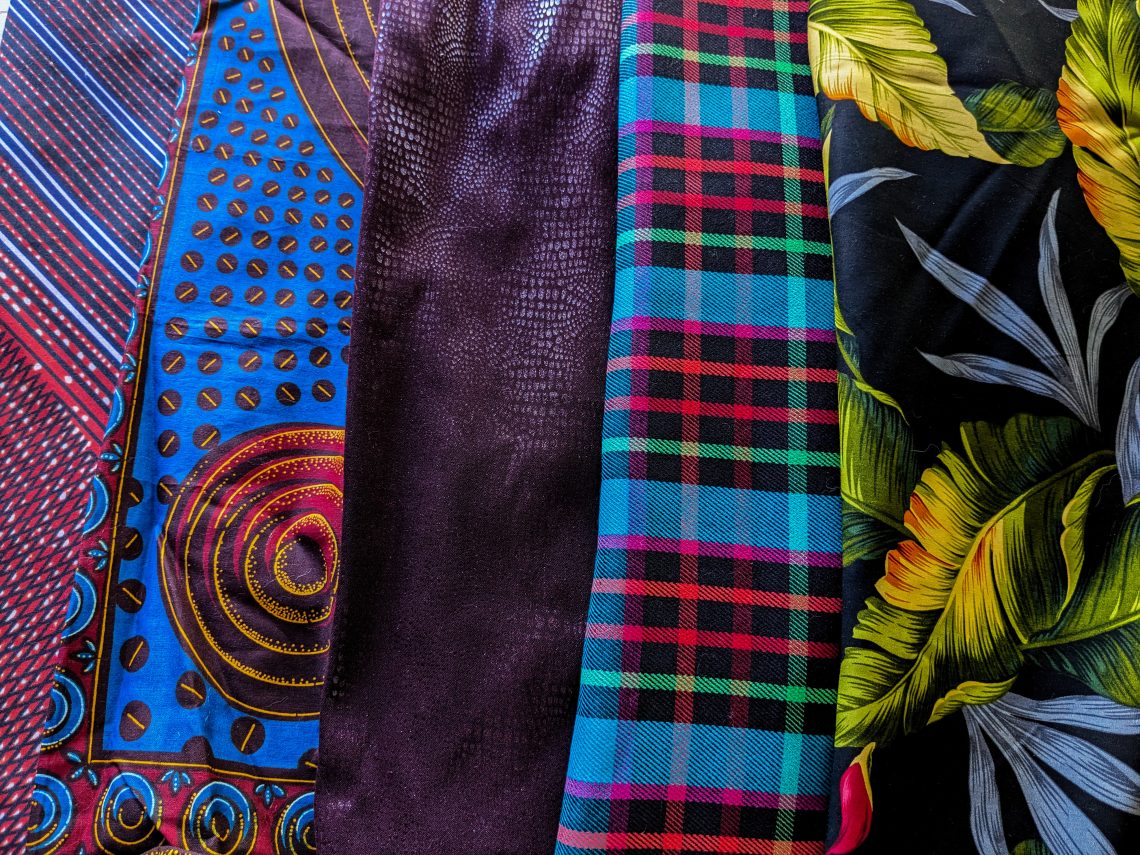 Stitching the Stash: Fabric Stash Challenge Round I
October 20, 2023
A few times now, I've started to make a concerted effort to crack down on the amount of fabric I have in storage and then I would tumble off the wagon in a glorious fashion. I've been great, mostly, about not buying any new fabric unless I'm actively working on a project using it. I think why I wasn't so great about sticking to my crusade to stitch down my stash and actually make good on making projects was because I was too focused on all of the projects at one time.
Instead of contemplating what to do with all this fabric which is hovering around a two or three dozen different fabrics, this time I've picked five fabrics from the stash that I'm excited about and have clear ideas for. I'll sew through these and then pick another five and will continue like this until I'm either all the way through the stash; or I've run out of fabric to be excited about. Any fabric that doesn't make the cut I will donate.
My goal is to sew from one fabric every two weeks. For the most part, I will use commercial patterns that I already own since I don't want to make time to test new patterns for myself when I'm developing styles for my line of digital sewing patterns. (Plus, my 2024 Birthday Gown and Parure in the works.) I don't think I'm taking on more than I can handle, but a challenge is just that: a challenge.
Without further ado, here are the first five fabrics from my stash and what I plan to do with them: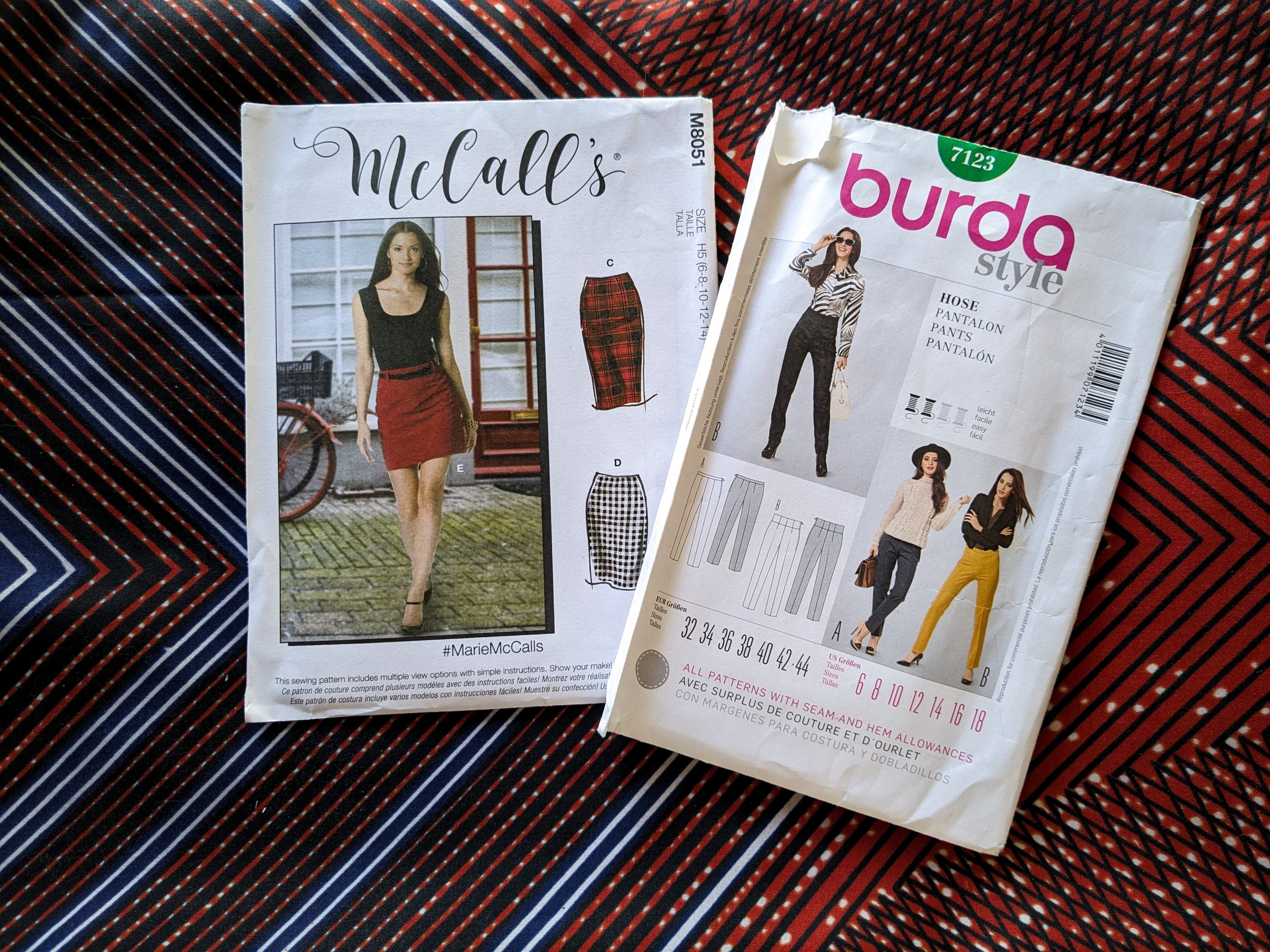 1. Black, Blue, Red, & White Geometric Ankara Print Cotton – Length of Residency: Approximately 9 months
Original Plan: None. New Plan: Top, Pants, and Skirt set
McCalls M8051, View C | Burda 7123, View B | Original Design
I bought this fabric on a whim when I was on an Ankara binge earlier this year. I purchased it from Zesty Couture here in Dallas, TX. There's more Ankara from this trip that I don't have any idea what to do with it was just pretty and I had to have it. I haven idea for a boxy cropped top with faux button zipped placket down the back. We shall see if that happens.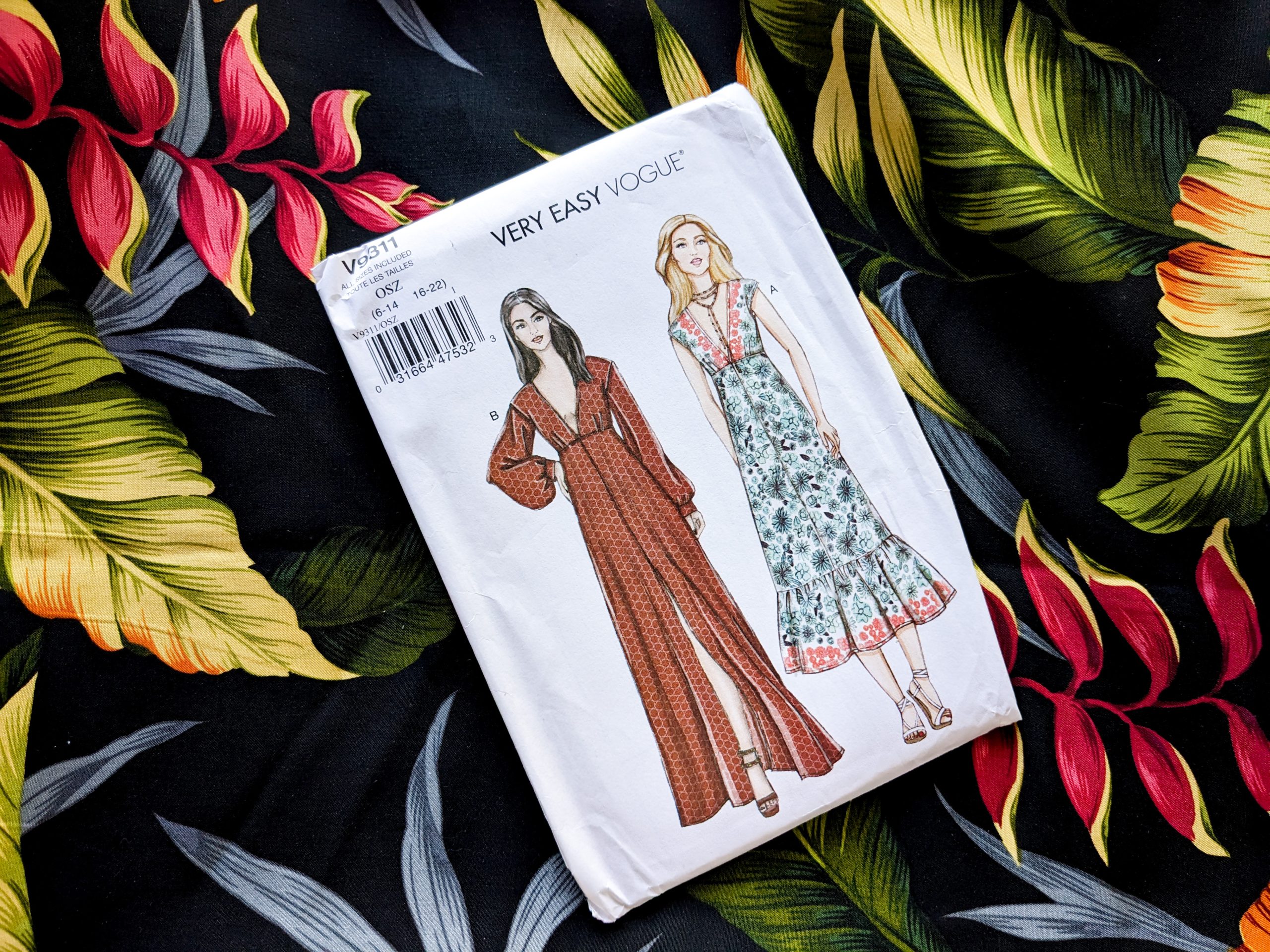 2. Dark Hawaiian Print Challis – Length of Residency: Approximately 1 year
Original Plan: None. New Plan: Vogue V9311, View B
A friend of mine was on a trip to Hawaii last year and she like me has a hard time passing up a good fabric spot. She called me with a "fabric emergency" to see if I wanted in on the goods. She became my virtual shopper as she perused the store, sending me pictures of bolts of fabrics in texts. I circled what I wanted and then sent her the money. The shop was Hawaii Fabric Mart. There are several locations across the archipelago but you can always shop online.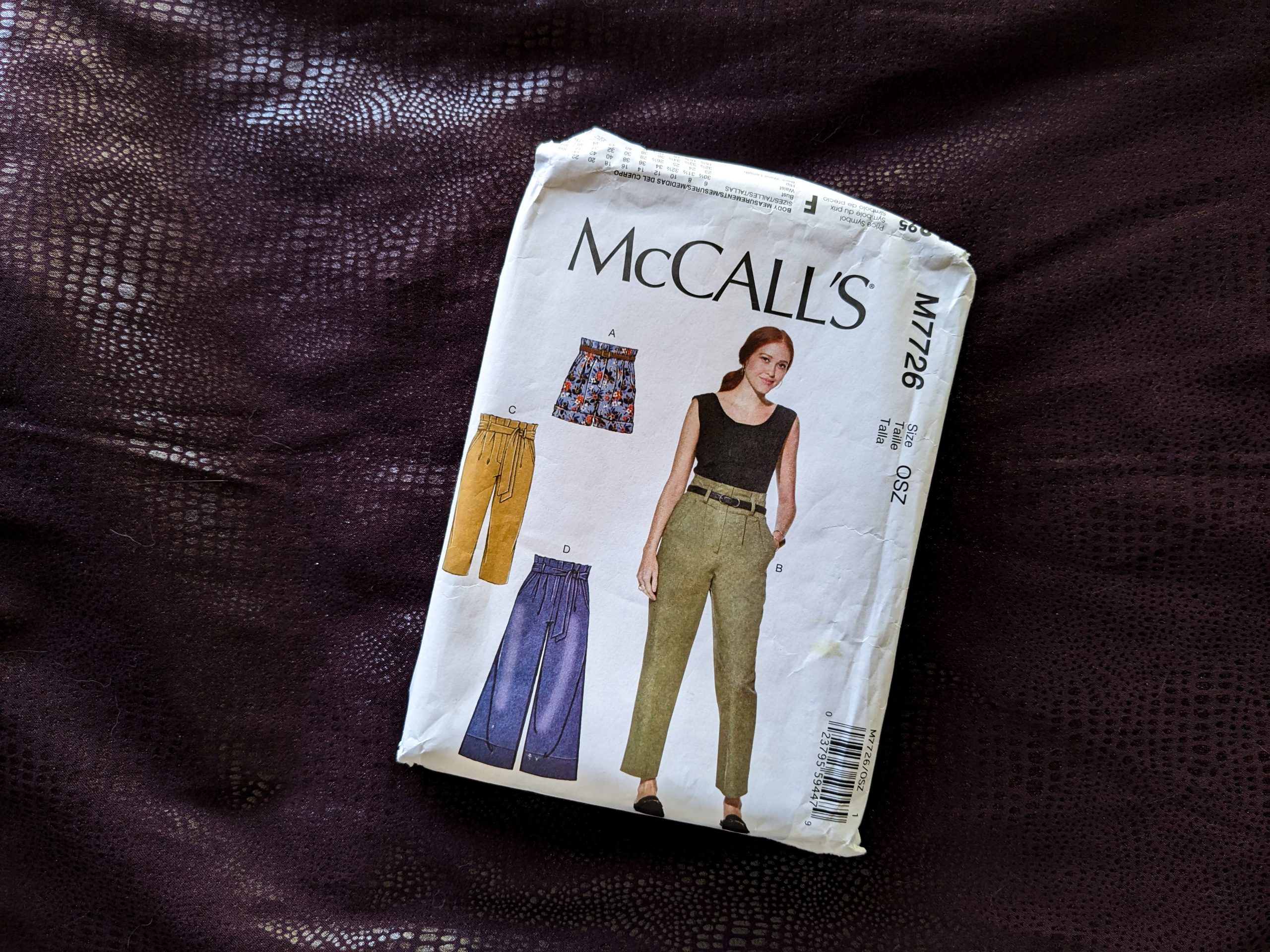 3. Burgundy Faux Snake Skin Woven – Length of Residency: Approximately 13 years
Original Plan: Shorts. New Plan: Shorts and Top
McCalls 7726, View A
I've rotated through different ideas for the shorts design over the years. Originally, I wanted to do a puff style but I'm very glad I've moved past that idea. I don't have a sketch yet for the top I want to make to go with it because I haven't designed it yet. It will be one of these few items on this challenge that I won't be relying on a commercial pattern for. At least, as of right now I won't.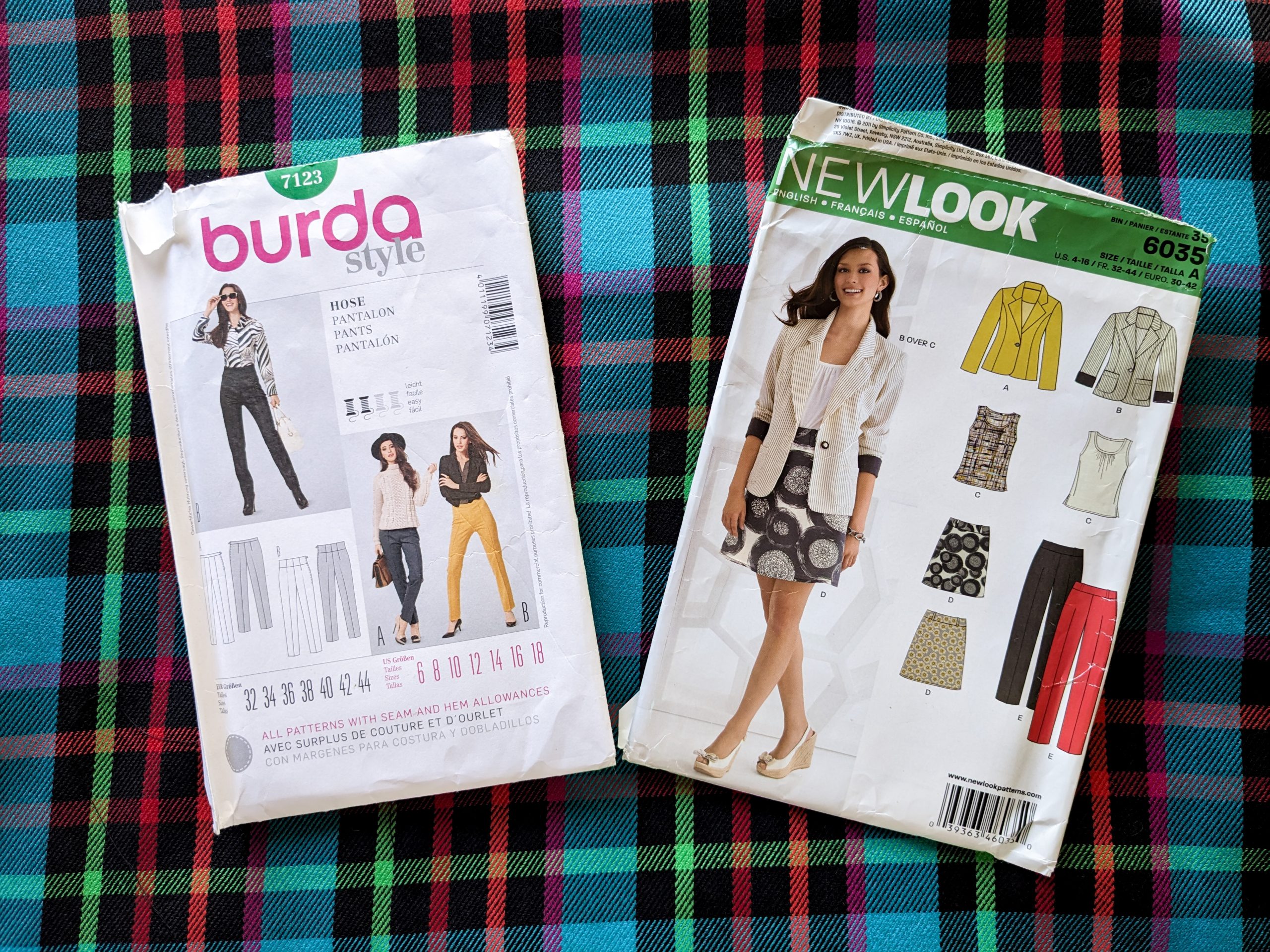 4. Multi Color Plaid – Length of Residency: Approximately 10 years
Original Plan: Three Piece Suit. New Plan: Two Piece Suit
Burda 7123 View A | New Look 6035, View A
Ever since I got this fabric I wanted it to be a suit. I envision myself wearing it to an art gallery or museum. I have no other motivation other than to have it for that exact purpose. I adore bright plaids and I adore bright plaid suits. I don't have enough fabric for a three piece suit so I'll squeeze out the 4 yards I do have the best I can.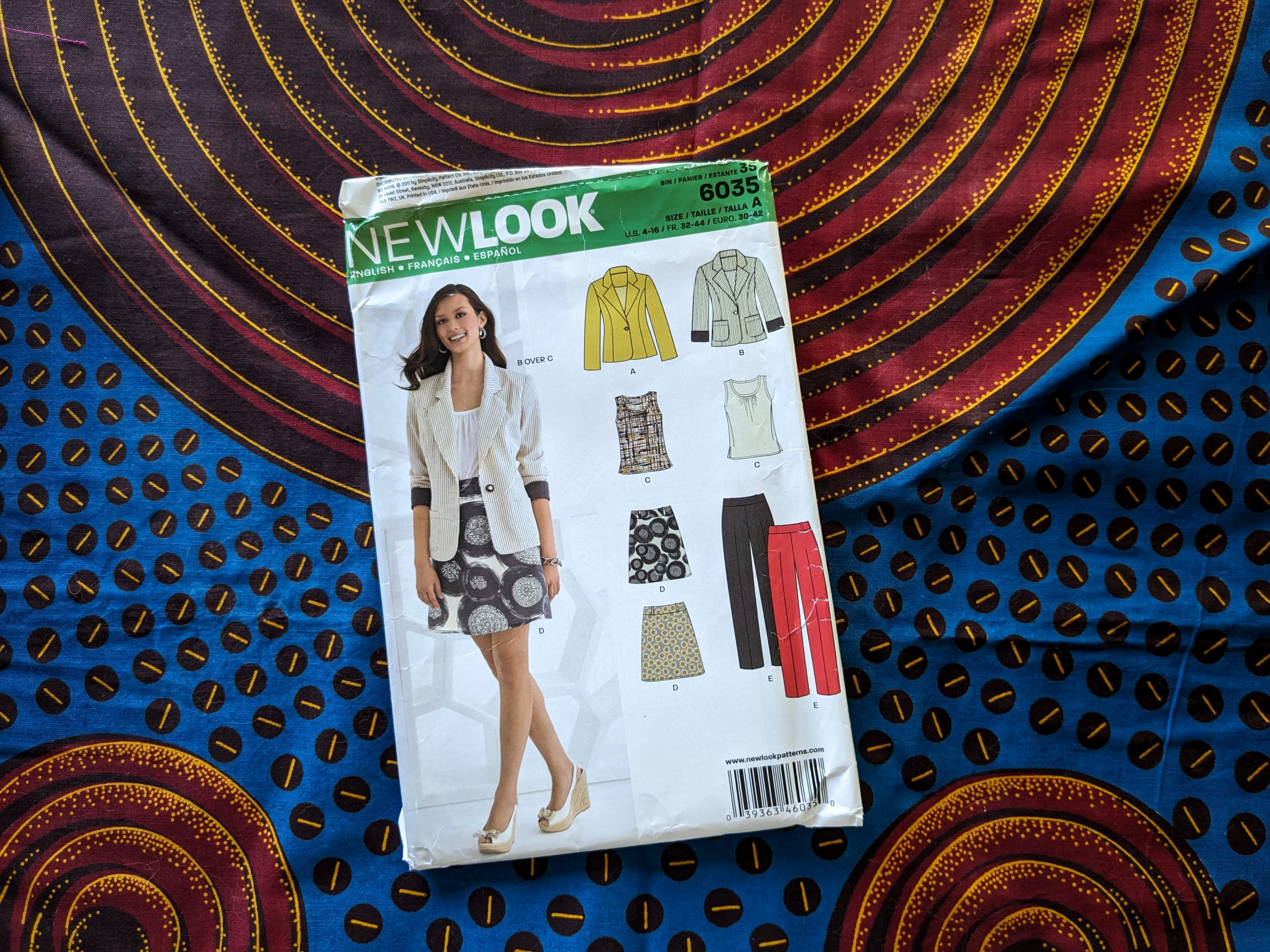 5. Blue, Red, and Gold Ankara Medallion Print Cotton – Length of Residency: Approximately 7 years
Original Plan: None. New Plan: Blazer
New Look 6035, View A
This fabric was a transplant from my mother's fabric stash. She kept it because it was so beautiful but ultimately didn't have a plan for it. I owe this fabric to be turned into something. I don't know how old it is but it can't go another seven years in storage.
I'll be updating this post with links to the finished garments as I go. If it all works out how I hope, I'll have a revived wardrobe and a little more room in my fabric closet by the end of the year. Knowing me, each project will spawn another like making jewelry or other accessories. I'm itching to make some jewelry so…I don't really need an excuse but I don't mind having one. Should that happen, I'll chronicle it all here.
Truly,
Claire
You May Also Like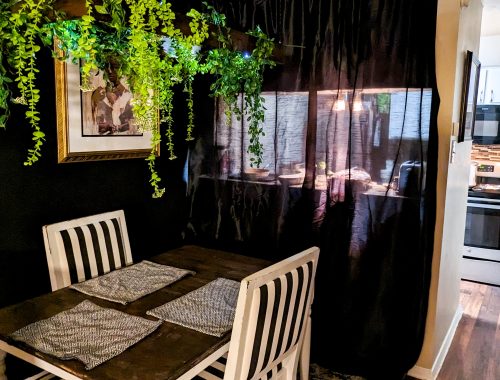 November 18, 2023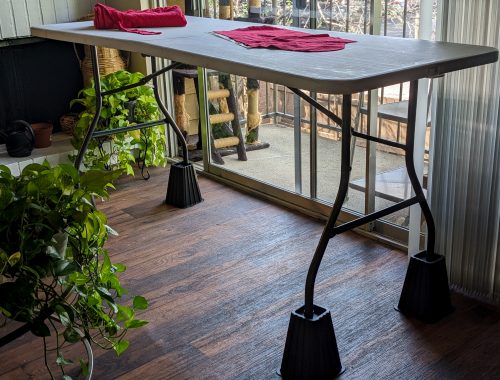 October 6, 2023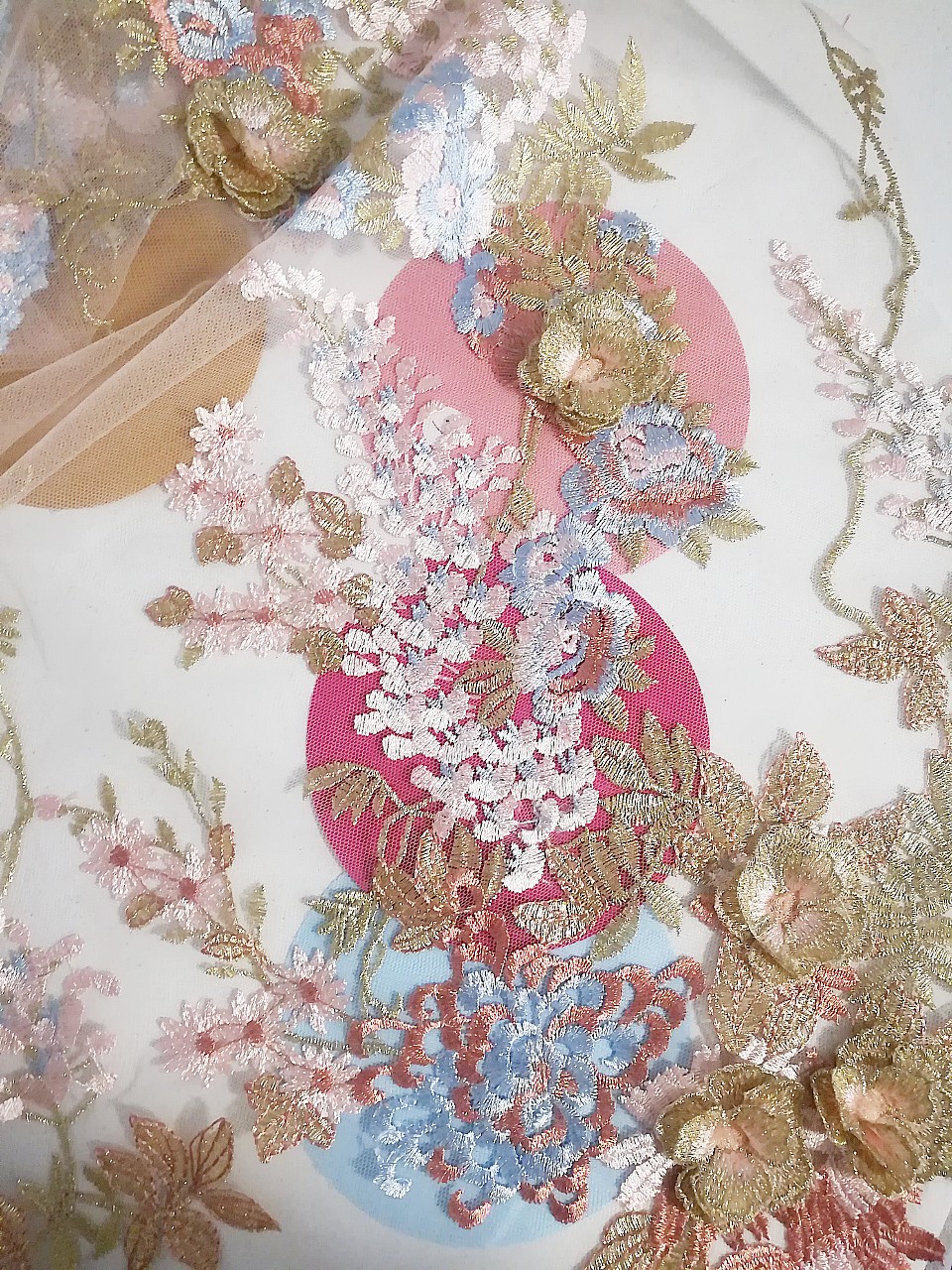 March 30, 2020